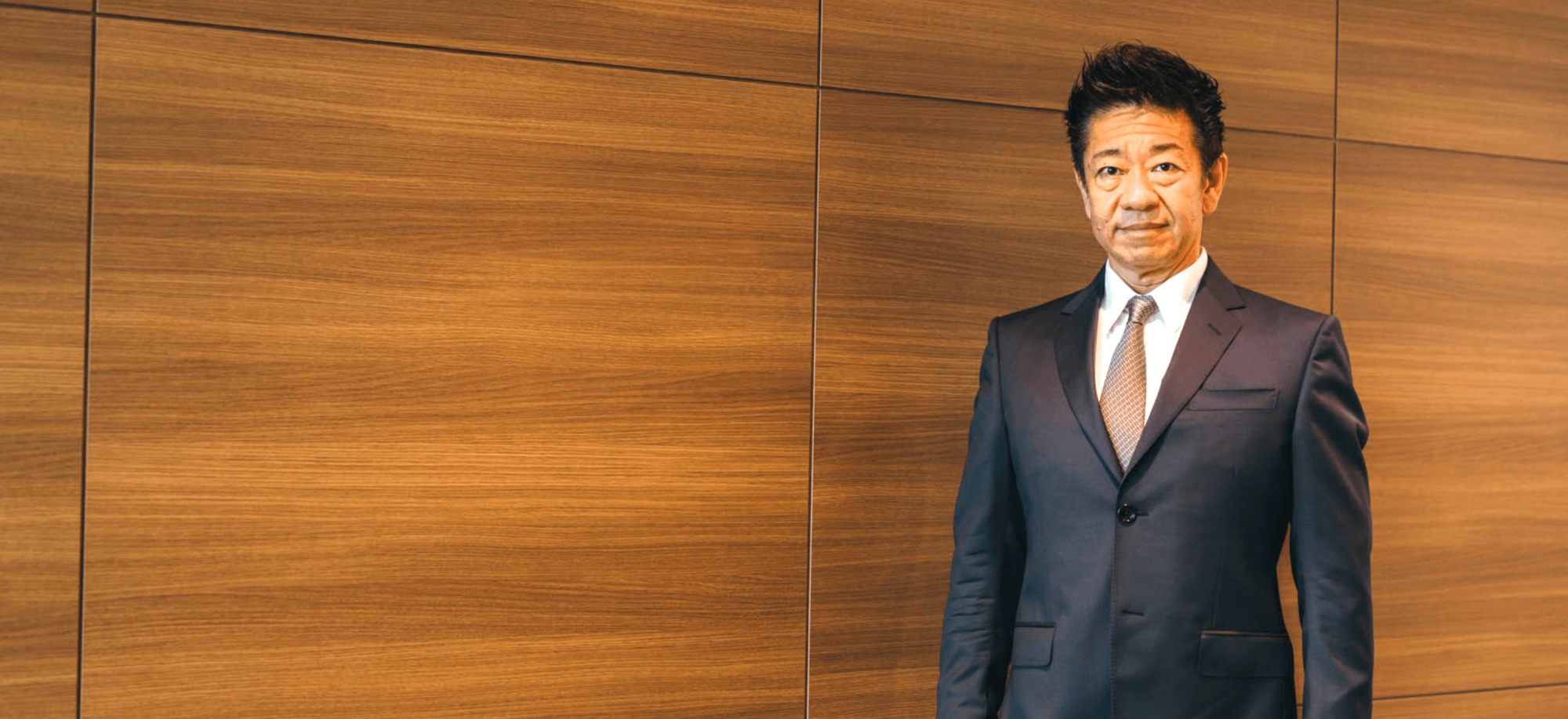 To Our Shareholders
and Investors
To Our Shareholders and Investors
I wish to express my sincere gratitude to all our shareholders for the confidence you have shown in our business policies and your trust in choosing to invest in the future of DIP Corporation.
As a Labor force solution company, DIP Corporation tackles problems facing the recruiting industry, such as chronic labor shortages and flagging productivity, by bringing to bear the power of our recruiting media platforms and cutting-edge technologies.
In our core human resource business, we aim to achieve growth by exploiting the competitive advantages of our strong sales team and advanced media capabilities to expand our reach among users and customers. As a result, our sales during the first six months of the current fiscal year amounted to ¥22,825 million. In terms of profitability, although we invested heavily in human resources, including recruiting a record number of new graduates, and continued to invest in advertising to further strengthen our sales capability, we improved advertising efficiency and, as a result, posted operating income of ¥7,230 million, ordinary income of ¥7,256 million and net income of ¥4,928 million.
In our AI and RPA business, we developed the FAST RPA KOBOT based on the concept that even SMEs can introduce RPA quickly and easily and, as a first step, we began providing FAST RPA KOBOT to staffing agencies in September 2019.
Moving forward, we will continue working to develop and provide human resource services and other services utilizing cutting-edge technologies that will help resolve labor force issues.
We look forward to the continued support of all our shareholders in this endeavor.
Dip Corporation
President and CEO
Hideki Tomita