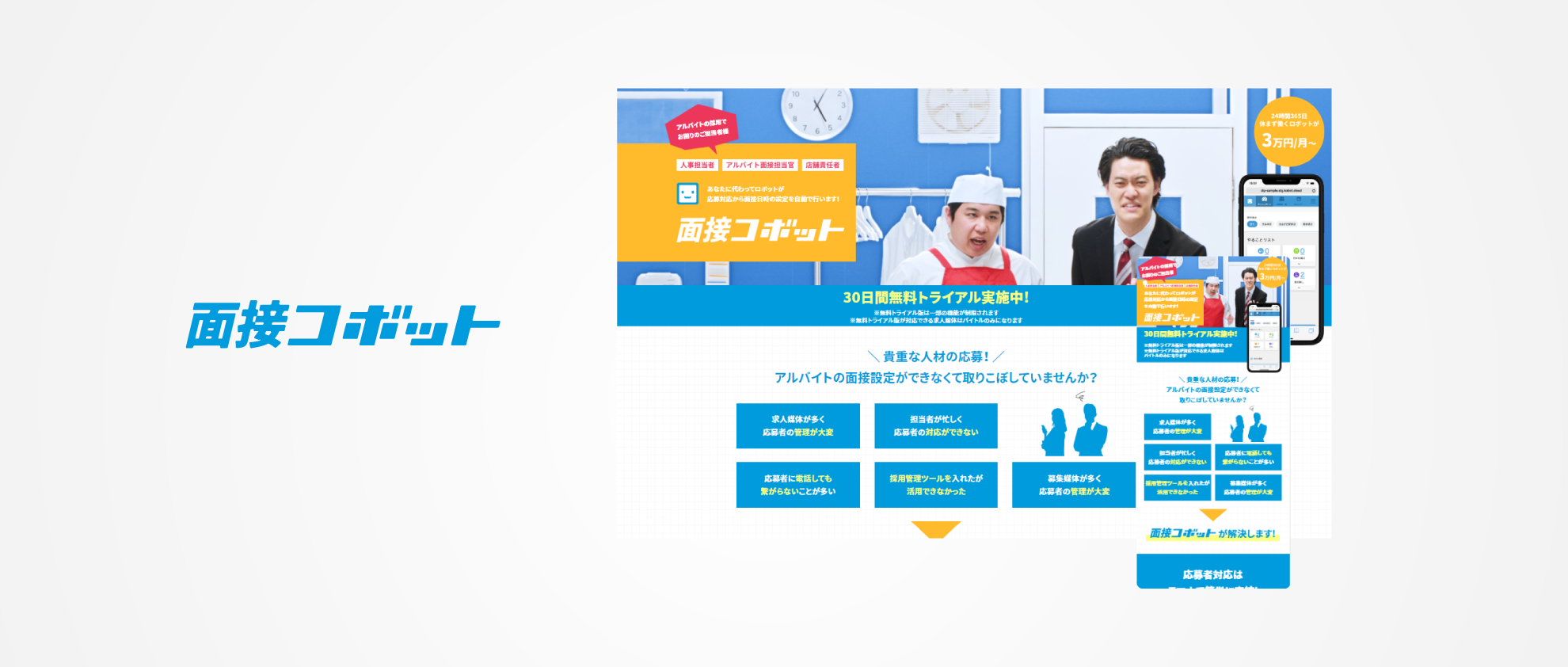 Interview KOBOT
Interview KOBOT for part-time jobs
The KOBOT automatically handles everything from accepting applications to setting interview dates and times on behalf of the hiring manager.

This service specializes in scheduling interviews for part-time jobs in the restaurant and service industry. It is optimized for smartphones so that it is easy to use by busy managers on the job. The KOBOT allows the manager to set up to six questions for potential applicants. Based on the responses, KOBOT automatically adjusts the interview dates of applicants who meet the determined criteria, reducing the burden on the hiring manager. There's also an automatic reminder email function to help create a smooth interview process.
---
Interview KOBOT for career change
KOBOT offers a one-stop shop for mid-career interview schedule adjustments.

This service streamlines the mid-career hiring process. The biggest feature is that adjustments to the interview schedule can be fully automated, reducing the complexity and man-hours required. When an application is received from a job seeker, it automatically leads to a chat. The KOBOT allows an HR manager to screen candidates by asking questions within the chatbot in order to narrow down the number of candidates that meet the job requirements. Appropriate schedule adjustments are made to accommodate those who meet the conditions of the pre-questions and appointments are then automatically entered into the HR manager's calendar. KOBOT will even send the HR manager a confirmation email and then automatically remind them when they have a scheduled interview. It also has an applicant management function, allowing for the central management of applicant data.
---
CM Gallery
KOBOT? Robot? Episode A.
KOBOT? Robot? Episode B.
Interview phone call episode
---
What is KOBOT?
We will continue to create services to support our customers who are struggling with the labor shortage by providing them with digital labor force so that they can focus on their primary business.