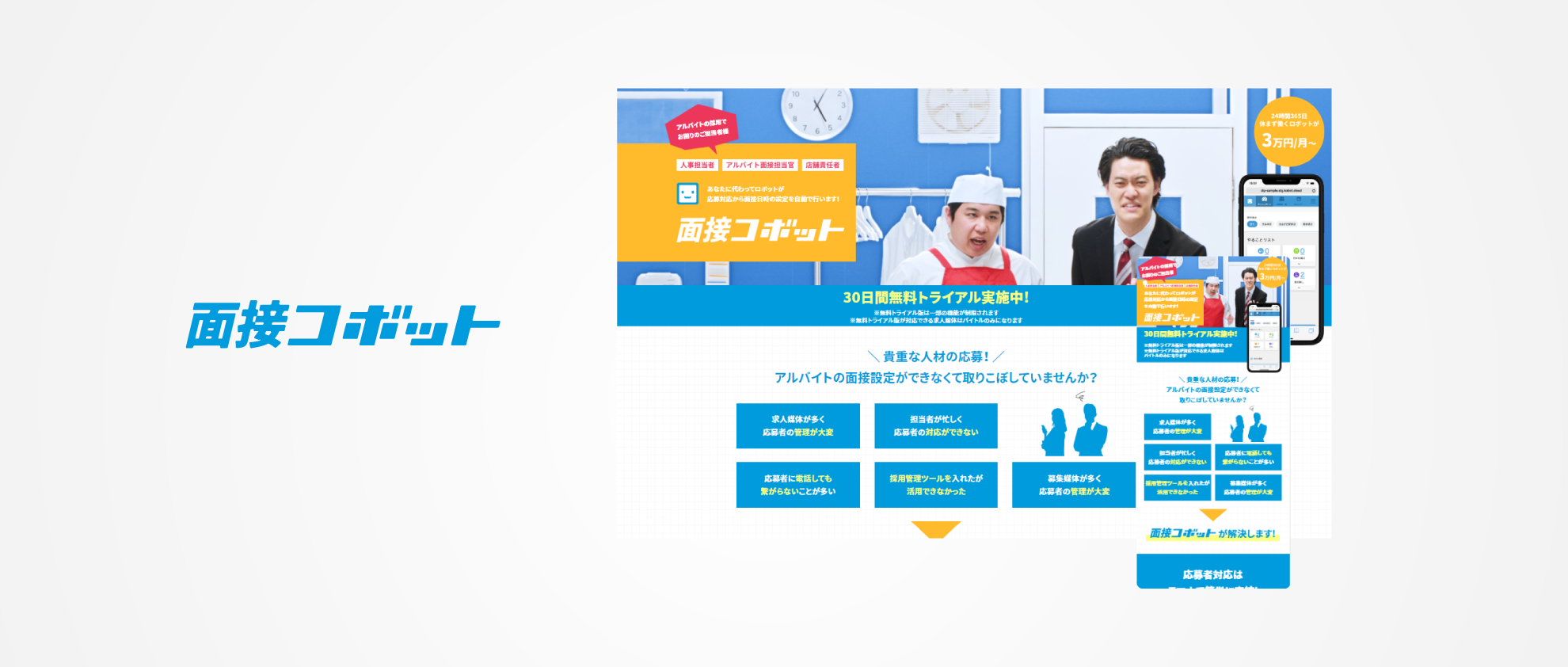 Interview KOBOT
Interview KOBOT for part-time jobs
The KOBOT automatically handles everything from accepting applications to setting interview dates and times on behalf of the hiring manager.

This service specializes in scheduling interviews for part-time jobs in the restaurant and service industry. It is optimized for smartphones so that it is easy to use by busy managers on the job. The KOBOT allows the manager to set up to six questions for potential applicants. Based on the responses, KOBOT automatically adjusts the interview dates of applicants who meet the determined criteria, reducing the burden on the hiring manager. There's also an automatic reminder email function to help create a smooth interview process.
---
CM Gallery
KOBOT? Robot? Episode A.
KOBOT? Robot? Episode B.
Interview phone call episode
---
What is KOBOT?
KOBOT is a digital labor force that automates routine tasks in industries and sectors that face challenges with labor shortages and operational efficiency.
We offer a wide variety of services at an easy-to-implement price range. We have a one-stop service for each workflow, and through the digitization of workflows facing challenges , we support the creation of an environment in which clients can improve productivity and devote more attention to their main tasks.