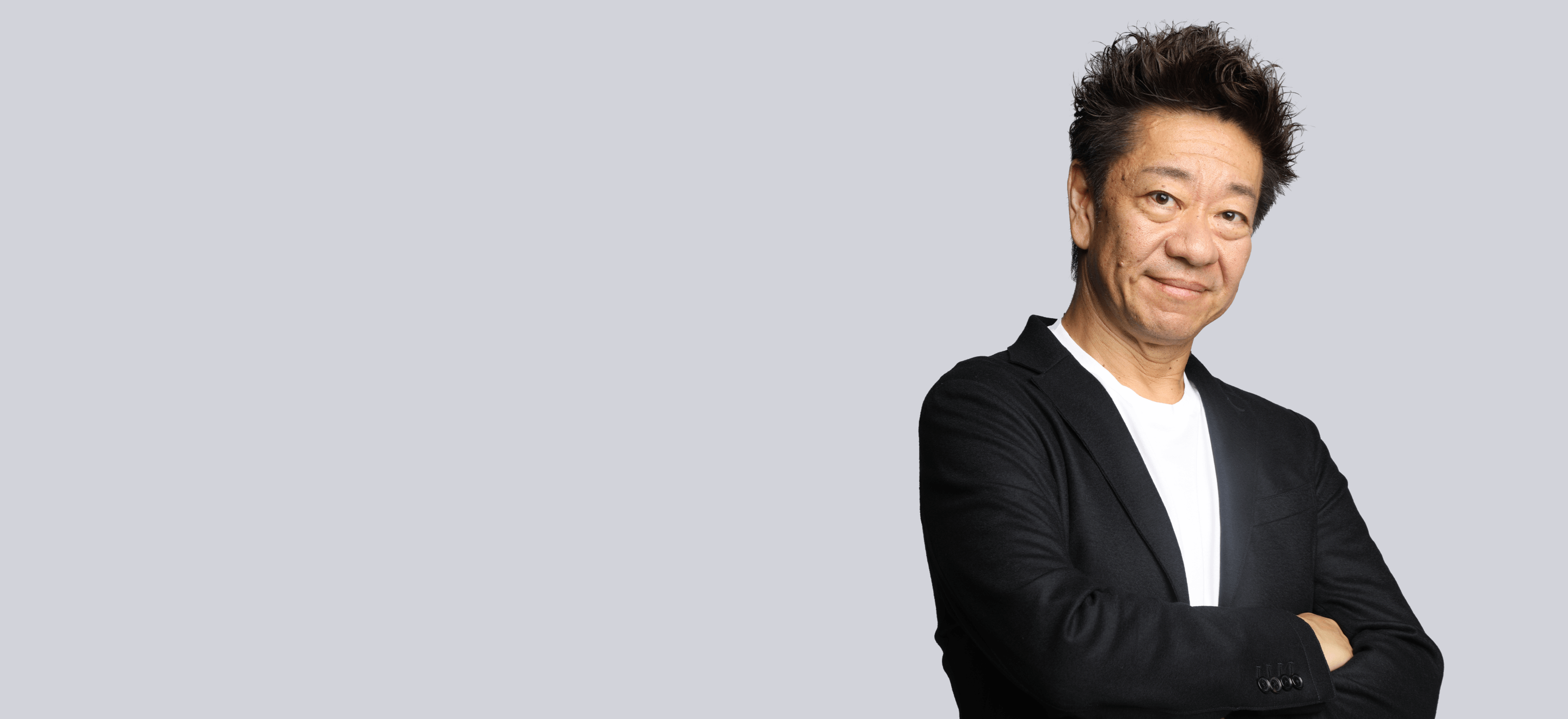 Top
message
DIP Corporation
President and CEO
Hideki Tomita
Top message
The driving force of growth is "dreams, ideas and passion".
The three essences making up the company name DIP: "dreams, ideas, and passion", are what drive us. We have never lost this spirit from the very start. They were the only tools at our disposal when we established this company from stage zero with neither members nor money. If you have a dream that you really want to pursue from your heart, ideas will come to your mind naturally, and you will find within yourself the enthusiasm to make those ideas come true.
Looking back on the history of DIP, there is no doubt that it is a history of continuously running into countless difficulties, and overcoming them. However, no matter the circumstance, we have never lost our determination to "find a way to achieve the big goals by always reading ahead and getting it done no matter what". We have turned setbacks into opportunities by thinking about them from different angles. Overcoming the big pinch of the 'Lehman Shock' through the combined effort of all our employees, DIP marked a milestone achievement with its listing to the first section of the Tokyo Stock Exchange in December 2013, and we went on to celebrate our 20th anniversary in March 2017. Nevertheless, we still have to keep growing to create a better society. We will dynamically change our existing businesses, and actively challenge new businesses, with the intention of meeting the needs of society.
---
To be a "General Trading Company Dealing in Labor Force" which provides not only human resources but also AI/RPA.
In March 2019, DIP set a new vision, to be a "Labor force solution company".
In Japan, we are facing a serious shortage of labor due to the declining birthrate and aging population, and it is said that many of the current jobs will be replaced by AI/RPA*. Up to this point, we have solved and improved the labor problem by supporting clients in recruiting and hiring. However, from now on, by expanding the conventional business domain and evolving into a "Labor force solution company", we aim to provide our clients personnel recruiting services and AI/RPA services to solve various types of labor-related issues as a "General Trading Company Dealing in Labor Force".
* Robotic Process Automation...An initiative to automate and promote efficiency by using robots for simple office tasks that are now being done manually by humans.