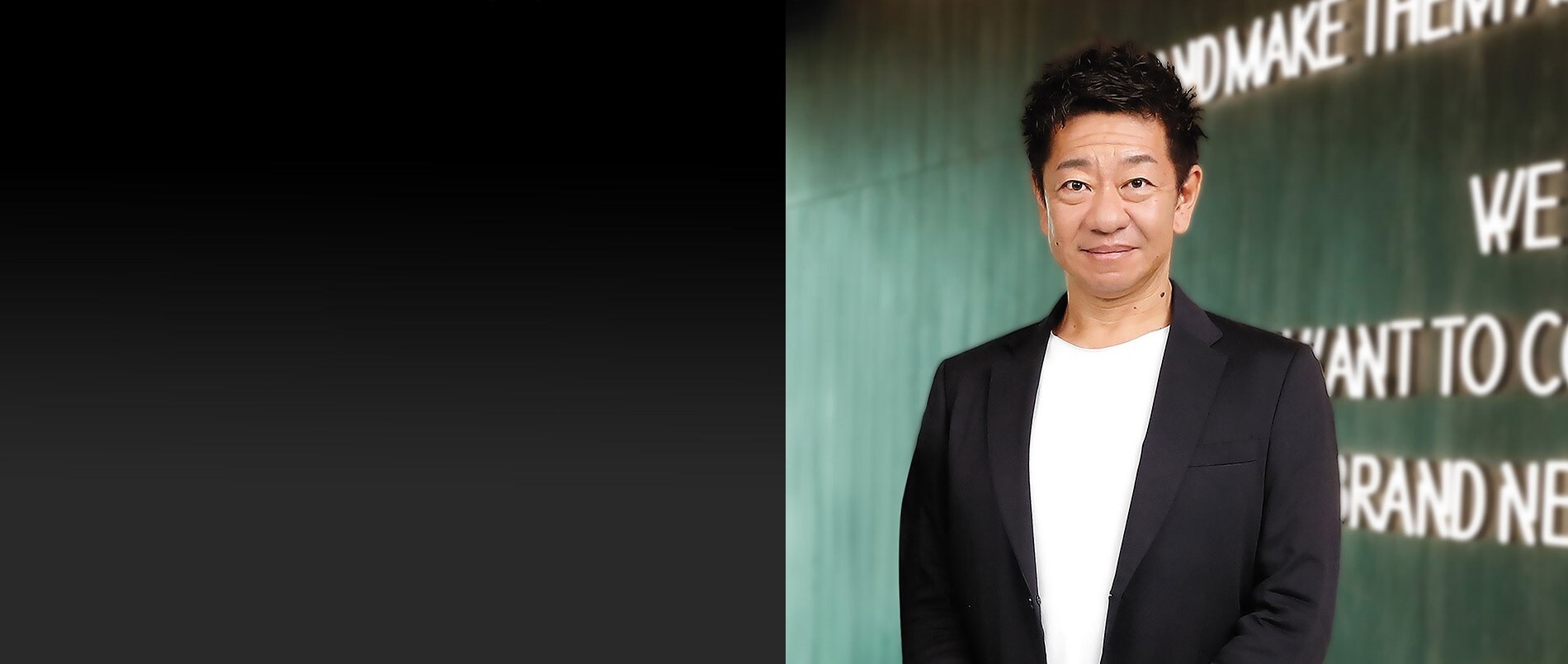 Top
message
Representative Director,
President and CEO
Hideki Tomita
Top message
The driving force behind our growth is "dreams, ideas and passion".
The three essences embodied in our company name - "dreams, ideas, and passion", are what drive us. From the very beginning, when we started from scratch, with no supporters and no capital, we have held on to these values. If you have a dream that you really want to pursue from your heart, ideas will come to you naturally, and within yourself you will find the passion to make those ideas come true.
Looking back on the history of dip, there is no doubt that it has been a series of countless difficulties. However, no matter what the circumstances, we have always been able to think ahead, to find a way to achieve our ambitious targets, and to turn a crisis into an opportunity by changing our way of thinking, without wavering in our determination to achieve our goals.
Today, with the spread of the new coronavirus infection, many people are living in fear and uncertainty. With our dreams, ideas and passion, we are constantly looking for the best ways to help our valued users, clients, partners, shareholders and employees.
We use the changing times as an opportunity for growth. Evolution into a "Labor force solution company.
Since our founding, we have been quick to develop new services and measures to meet the changing needs of the times. Labor shortages in Japan caused by a declining birthrate and an aging population mean that many jobs will need to be replaced by digital labor.
In response to these changes, we have adopted the vision of becoming a "Labor force solution company". In 2019 we launched our DX service which has already been adopted by many companies. We believe that by providing comprehensive solutions to labor-related issues through both personnel recruiting services and DX services, we can make work more enjoyable and people's lives happier.
Here at dip, we want to tap into dreams, ideas and passion to create a better society. - this is our corporate philosophy and we will continue to think about what we can do to make our best contribution.
dip Corporation
Representative Director, President and CEO
Hideki Tomita