Privacy policy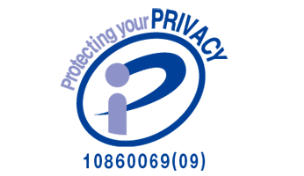 Established October 1, 2003
Last revised date August 1, 2019
"It is our mandate to see all of our users reach their full potential and find employment that will bring them both challenges and satisfaction. "
DIP facilitates the matching of individuals seeking employment with corporations hoping to hire. It is our goal to provide the most effective and timely solutions for our clients by using all the media tools available including the internet and various mobile platforms.
In addition, based on our corporate philosophy of "here at DIP, we want to tap into dreams, ideas and passion to create a better society", we are engaged in business fields that contribute to the improvement of society.
As the work environment has changed significantly, we set a vision to be a "Labor force solution company" and create a better society as a "General Trading Company Dealing in Labor Force" which provides not only human resources but also AI/RPA tools/solutions.
Our company statement "One to One Satisfaction" applies to every DIP stakeholder - users, clients, employees, partners, and stockholders. This mission statement guides the formation of our ideas and determines our corporate posture. It spurs us to strive toward the growth of our business, and mandates that in so doing we contribute to the improvement of society.
We are therefore keenly aware that the duty to safeguard personal information is one of the most important with which we are entrusted. To achieve the continuous protection of personal data we provide the following policy guidelines. It is our general policy, as outlined for our employees during training, that all personal data be handled with the utmost care and respect.
1. Appropriate collection and use of personal information
DIP gathers personal information for the purpose of providing the best possible support to our users as they look for employment. We collect personal information only with the consent of the user. Our use of the information collected is limited to activities necessary to achieve the ends for which our services have been engaged. All reasonable measures are taken to protect the personal information of our users throughout the process.
2. Compliance with the law and other standards regarding personal information
DIP researches and continuously reviews the relevant laws and other industry standards regarding the handling of personal information to ensure that we are aware of and compliant with any changes to requirements. We make every effort to protect the personal information of our users by strictly complying with all relevant laws and regulations.
3. Prevention/Correction of information leaks
DIP has appointed an administrator to establish a management system (based on the relevant laws and industry standards) to prevent (or promptly correct) any leak of personal information and the resulting damage that may be incurred by our users and clients. We also take broad security steps to protect our computer networks which safeguard the personal information of our users.
4. Grievances and support
When we are made aware of a complaint or concern raised by a user or client, we immediately open a dialogue with the party and begin working toward an appropriate solution that will ensure the protection of personal information.
5. Management system for the continuous improvement of protection of personal information
DIP continuously reviews and seeks to improve our protocols for the handling and protection of personal information. It is our goal to provide a personal information management system which offers consistently superior protection of personal information in light of current social trends, developments in technology and changes in the industry. And at all times we strive to protect the personal information of our users.
As mentioned above DIP understands the importance of protecting individual information and takes every security measure possible. If you have a question about the protection of personal information or would like to verify your own personal information please contact us through our Privacy Section.
This privacy policy is understood to govern all information gathered by DIP including information collected prior to the publication of this announcement.
Disclaimer - This English translation is provided as a service to our stakeholders. The original document in Japanese shall be considered the official policy of the company.
DIP Corporation
President and CEO
Hideki Tomita