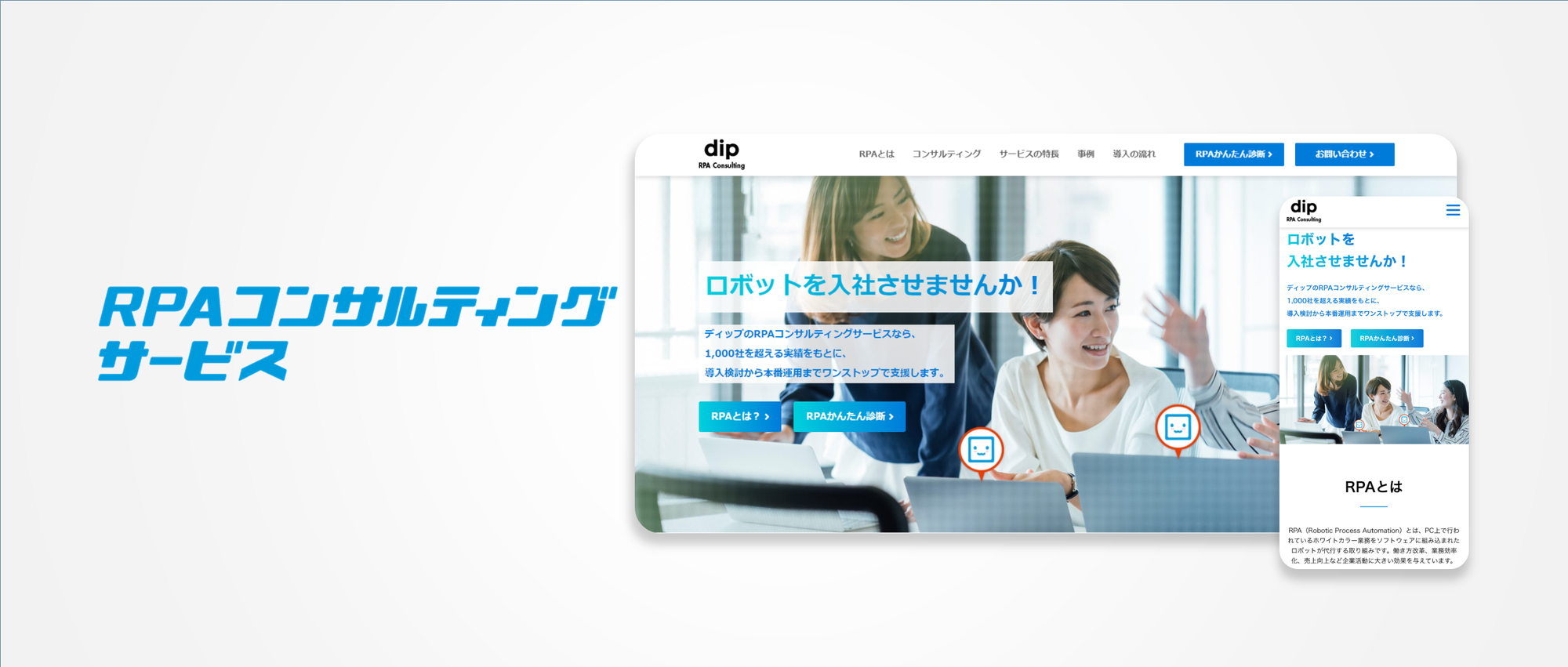 RPA Counsulting Services
RPA'Quick Diagnosis'enables companies to calculate the time and cost savings realized by KOBOT within thirty seconds.
In order to meet the needs of each customer, we offer a one stop service for RPA product selection, development, operations and maintenance support.

Customers who have used our RPA service KOBOT have experienced the advantages, and the feedback has been very positive. In order to meet the growing demand among companies who want to convert as much of their business operations as possible to RPA, we have started the "RPA Consulting Service".
■Features 
 ・Quick Implementation
We can introduce RPA in as little as two weeks from the original consultation to the start of operation. Consultants experienced in RPA development, and specializing in the business field, will listen to the issues facing the client and configure the KOBOT to minimize man hours spent on routine tasks.

 ・Support for Stable Operation
With a track record of more than 1,000 installations, we are highly specialized in business analysis. Based on the know-how we have accumulated in development and maintenance, we support the realization of stable operations.

 ・Start from a single business
The pace of implementation is always flexible. It is even possible for clients to hold off on moving to the next stage of implementation until they have realized the benefit of using KPBOT to manage a series of simple starting tasks. Try KOBOT for even small work flows.
---
What is KOBOT?
We will continue to create services to support our customers who are struggling with the labor shortage by providing them with digital labor force so that they can focus on their primary business.