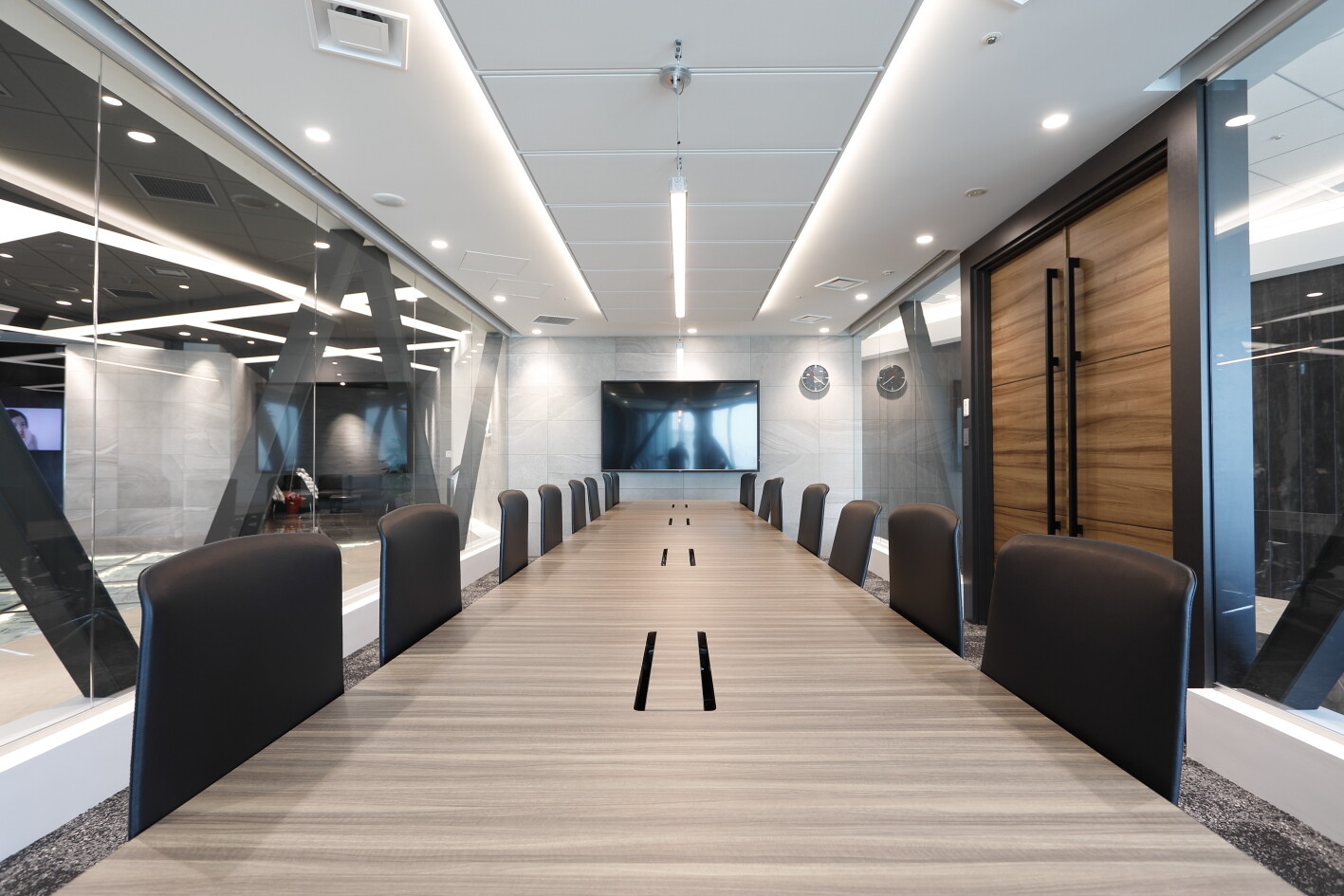 Employee training
DIP provides all of its employees with various opportunities to deepen their understanding of the relationships between its business activities and global, regional, and country-specific human rights issues. The company is also committed to a wide range of initiatives that raise awareness among our employees of human rights concerns.
1) Compliance testing
DIP tests all employees for compliance every quarter. This includes testing on topics related to human rights, such as the prevention of power harassment and sexual harassment, in addition to information management and compliance with relevant laws and regulations. To ensure that these issues are well understood by all employees, we also add other events that we deem important and necessary to raise awareness among all employees of changes in norms and expectations.
2) Auditing and training by the Advertising Review Office to ensure that job ads have appropriate content
For companies wishing to post job ads, DIP's recruitment consultants provide comprehensive services which allow us to understand the client's requirements, and follow-up effectively through each stage of the recruiting process. The recruitment consultants are obliged to obtain qualification from the Association of Job Information of Japan for the handing of job ads to ensure that fair and reliable services are provided to both client companies and job seekers. In addition, the DIP Corporation Advertising Review Office audits job ads to check for discriminatory expressions and illegal content, such as wages that fall below the yearly adjusted minimum. This office also trains and raises awareness among our recruitment consultants, who serve as contact people for our corporate customers, through activities such as thoroughly informing them of rules on ad posting by regularly publishing internal email magazines. With these initiatives, DIP has developed a system that ensures appropriate job ads and balances the rights of client companies with those of job seekers.
■ Declaration of compliance with media guidelines on the provision of employment information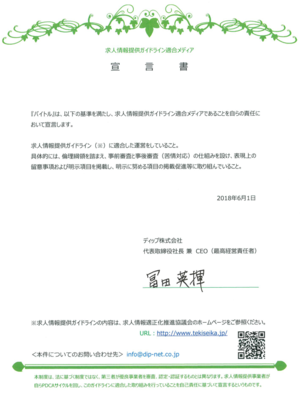 「Baitoru」「Baitoru NEXT」 https://www.baitoru.com/about/declaration/
「Hatarako net」 https://www.hatarako.net/about/declaration.html
3) Compliance training for new managers
For all newly appointed managers, DIP provides approximately 2.5 hours of training that is aimed at developing the perspective of management and thoroughly reminding them of compliance issues. The training is provided assuming specific settings and based on events that have actually occurred in the past, with the goal of ensuring full understanding.
Recruiting and procurement outside Japan
At present, the business activities of DIP are limited to Japan. We therefore do not recruit or procure workers outside Japan.